Pwning the League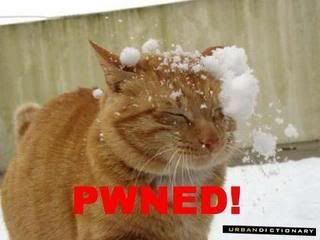 And suddenly, with a 4-1 win over Philadelphia (is it just me, or do the Leafs seem to play every night?), Toronto has won 4 out of its last 5, good for 21 points, second in their division, and 4th in their conference.
58 goals, behind only Buffalo's 63 which leads the league.
Dominating wins over Montreal, Buffalo, Philly.
Decisive
wins.
Raycroft, one of the NHL's three stars this week. "It's cool," he shrugged, flexing manfully for the cameras in the hours before yet another heroic performance. "But it doesn't mean anything."
No, not really. Not in the grand scheme of things. Stanley Cups aren't awarded in November.
And - it's worth noting too, that Toronto has played the most games in the league so far, 17. Perhaps if all the other teams had played as many, their standing wouldn't look so impressive.
Ottawa for instance, is goofing around in the Eastern Conference basement, only 3 points ahead of Philly for second-last place, but they've only played 12 games. However – late box score check – they lost again tonight, this time to Washington, having blown the lead in yet another close game. To elevate the level of Ottawa's humiliation, Ovechkin reportedly made numerous, "in the bag" motions as he left the ice. No, not really. But can't you imagine it?
I expected a lot of things to begin this NHL season, but Leaf domination wasn't one of them, and I'm glad for the surprise. I didn't expect such disorganized, dispirited, and second-rate Senator efforts either, which are hard for me to miss right now. "Why did we keep
Alfredsson
instead of Havlat?" a buddy screamed at work, as he ripped posey Ottawa Sun snapshots of Jason Spezza from the walls of his cubicle. "We're ruined! Trade him now!" Yeah, I'm sure that's all they need.
So what's up with the Leafs?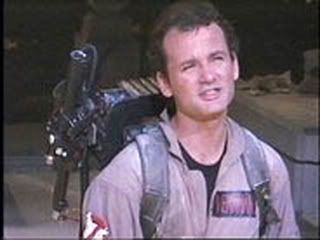 "Human sacrifice, dogs and cats
living together - mass hysteria!"

Why are they scoring so much, for instance? Nobody predicted this. If anything, the big question was, "who is going to score after Kaberle and McCabe?" Tucker is playing like a no-foolin' 50-goal man. O'Neill has been magically restored to his pre-dead brother edge. Sundin – as always, magnificent. Even a plug like Bates Battaglia is contributing. Imagine that – goals from a 4th-liner. White and Gill have filled in marvelously as the second pairing, and Kubina's imminent return should boost the defense even more. Belak has actually gotten into the act too, by not ruining any games or anything lately.
"This is no accident," gloated my uncle Chuckles. "The kingpins of the Leafs this season are quality young players from the Belleville Bulls system, or just Belleville natives like yours truly. The Rayzor. Wellwood. Stajan. Take away those Ottawa games, and those kids are powering one of the best teams in hockey."
Maybe. I don't really have an answer. But I don't care right now. I'm just going to enjoy it while it lasts, because I've been here before, and I've seen it all amount to nothing in April.
No real Leaf fan hasn't.