Put away those parade maps...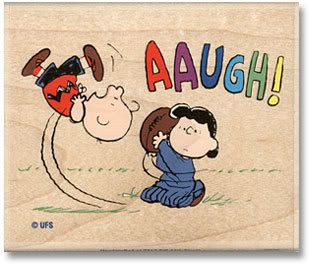 It seems like my last post had barely begun cooling on the windowsill before something bad happened to ruin everything. Now, that warm glow of success I was feeling from the Leafs' recent run of dominance feels more like a freshly-laid cowflop instead.
My buddy Roebuck was immediate in his assessment. "I blame Wardo!" he yelled.
Sundin going down to injury
so soon after I bragged about his performance is what Roebuck calls, "pulling a Harry Neale."
Pulling a Neale is when you make the critical mistake of noting a recent trend of success, only to have it end the moment you mention it. Like when he's doing the colour work during a game, and he says something like, "Belfour hasn't allowed a goal in almost 128 minutes of play." And then, seconds later, that's when Eddie lets in a routine wrister from the point. It's uncanny how talented Neale is at ruining a good thing, and Roebuck plugs his ears anytime Neale gets rolling with this kind of analysis.
So yeah, I pulled a Neale. Guilty as charged.
It couldn't be helped, though. I began following the Leafs again this season, fully prepared to expect and accept a rebuilding season, one in which I would take a playoff spot as a bonus rather than a given. But once this Leafs team began to come together, as always, a playoff spot just didn't seem good enough anymore.
Before Saturday's win against Buffalo, for instance, there was no doubt in my mind Toronto would beat the Sabres. On the horn with my brother-in-law Vanny, I predicted an overpowering Leaf victory, fuelled by at least four Toronto goals, going with my gut instinct and the fact that Miller had allowed four goals in each of the previous three games. Vanny predicted a Sabres blowout.
After the game, the phone rang, and it was bewildered Vanny on the other end. "Man. Can you buy me a lottery ticket, or what?"
That idea struck me as so sensible, I actually got two of them for tonight's 6/49 draw. I was feeling lucky, and that 36 million seemed to be as good as in the pocket. Just like the Leafs' playoff hopes. (I'm not even going to say anything about the Cup part. But of course, I was thinking it. Oh, the humanity.)
And now, Sundin is gone, at least for a month. Knowing how Toronto reports injuries, that's probably a best-case scenario. A torn ligament ruined Lindros' season last year – and I don't want to think about that right now.
There is no replacing Sundin's presence in the lineup. This season, for the first time in forever, it seemed like the Big Swede had found another gear, and he was putting out like he never had for Toronto. As of today, his points-per-game rate (1.118) was his best rate of production in years, and his 72 shots so far projected to 347 for a full season, which would be by far a career high. Sundin had decided that he wanted to win, and nothing was going to stop him this time around. And then, his elbow exploded.
However, there are a few positives to take from this. But they are kind of like when you're looking at your car that got T-boned and you're thinking, well, at least those Pizza Pops I put in the trunk are still okay.
For one thing, Sundin will be placed on the Injured Reserve list, and if he misses 10 games, which might be conservative, it amounts to more than a few banana-skins the Leafs can use somewhere else. His cap hit is 6.33 million, so 10 games away from the club is almost $800,000 in freed-up salary Toronto can use to sign a guy like, say, Jason Allison to pick up the slack. I'm
kidding.
Kyle Wellwood, a natural centre, had been playing out of position on the wing, so he can be re-inserted down the middle.
And surprisingly, Toronto hasn't had any trouble scoring goals so far this season, and are currently third in the league in that department with 58. It's keeping them out that's been the problem, and blueline veteran Pavel Kubina is back Thursday night – so maybe the differential between improved defense and less offense will amount to little in the standings. Or maybe a pig will fly past my office window instead.
For a player like Alex Steen, who has struggled all year, Sundin's absence could be his Big Chance to redeem himself with some increased minutes and responsibility. Don't think for a second he isn't looking in a mirror right now and saying that to himself. "
Stor tillfälle!"
That means, "big chance" in Swedish. Steen's Viking ancestors probably went around saying stuff like that all the time, but in those days, their big chances had more to do with conquering some defenceless village women. You know, kind of like how the Ottawa Senators look lately. Like a bunch of
women.
Time for Steen to explore his roots.
And like I mentioned a couple days ago, Stanley Cups aren't awarded in November. Maybe the layoff will do Sundin good, and he'll come back full of beans in December, ready to pick up where he left off.
Right now, this is all I've got to go with…which is also probably why, tomorrow morning, I'll check my 6/49 tickets and head off to the ol' cubicle instead of ordering that new jet I've always wanted. That's right – I've gone dozens and
dozens
of consecutive 6/49 draws without a win.
Here's hoping "pulling a Neale" can turn around a negative streak, too.